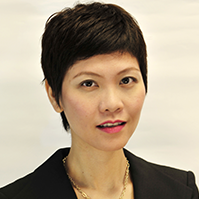 Stephanie Wong
---
Chief Investment Officer
Stephanie Wong is a founding member and Chief Investment Officer of R3 Asset Management.
Earlier in her career, she was Singapore Head of Research for Maybank Kimeng, and also had experience starting a team in Korea.  She last worked at TH Strategic, a family office as fund manager.
With more than 25 years of experience, Stephanie is well-regarded as an astute stock picker in the Singapore market. She is regularly engaged for investment advice by a network of investment professionals, company CEOs and equity market participants. She also has impressive knowledge of the luxury fashion market and is always happy to share her knowledge.