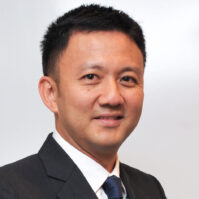 Kelvin Goh
---
Portfolio Manager
Kelvin Goh is the co-portfolio manager and founder of Qualis Global Fund, under the umbrella of R3 Champions VCC, where he is also a director. Qualis Global is a long equity fund with a large focus on the US market, and on building an all-weather portfolio to capitalize on long term secular growth trends.
Kelvin has more than 25 years of experience in the equity markets on both the sell-side and buy- side. He was the Deputy Head of Regional Research with CIMB Investment Bank, Malaysia, where he played a key role in catapulting CIMB Research to be the top research house in Malaysia and the region. He also headed the Asia Pacific telecom research during this time.
Most recently, he was the Director at GT Capital, where he managed a global equity fund, achieving returns of 50% over 3.5 years.